"Resilient Ukraine" programme and the Ukrainian Ministry of the Interior signed a memorandum of cooperation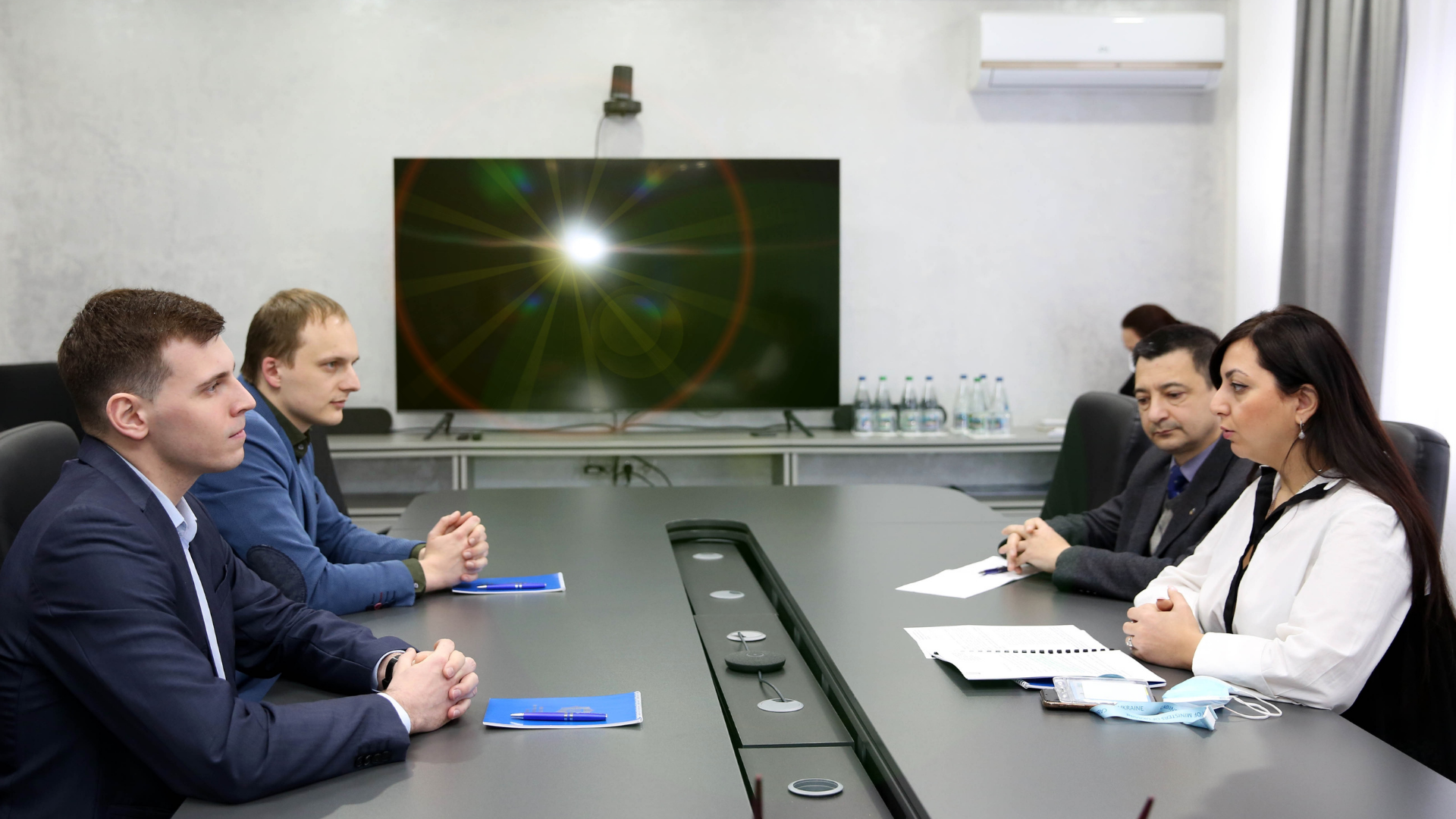 The International Centre for Defence and Security (ICDS) and Ukraine's Ministry of the Interior signed a memorandum of cooperation in Kyiv on January 21, 2022
Illia Miroshkin, national coordinator of the "Resilient Ukraine" programme, thanked the Ministry for the interest in the project that is being currently conducted by the ICDS to run crisis simulation exercises in the regions of Ukraine.
"It is an honour for us to welcome the Ministry of the Interior to join this project on practical aspects of national resilience. We hope this memorandum becomes a cornerstone for fruitful cooperation during the following years", - indicated Illia Miroshkin.
Meri Akopian, the Deputy Minister of the Interior, expressed her gratitude to the Estonian partners for their consistency in implementing joint plans, doing relevant high-quality research on security issues, and providing practical assistance to Ukraine.
"Due to continuing support by our Estonian partners and the implementation of their experience, we are gradually improving and reaching a higher level of development of the Ministry's system", - Meri Akopian stated.
In October 2021, CDS invited the Ministry of the Interior to join the project entitled "Strengthening Ukraine's Societal Resilience through Building Regional Expertise and Analytical Capacity in Civil Security Issues", supported by the Estonian Ministry of Foreign Affairs and the U.S. Embassy in Kyiv, Ukraine.
The project is focused on holding cross-sectoral interdisciplinary crisis simulation exercises aimed at strengthening national resilience in the context of information security, crisis and strategic communications.
Series of training events will take place in eight Ukrainian cities: Sumy, Dnipro, Zaporizhzhia, Mariupol, Kherson, Mykolaiv, Kharkiv, and Odesa, during the period of January-May 2022.
The target audience includes police officers, representatives of the Ukraine's National Guard, State Emergency Service, and State Border Guard Service, Security Service of Ukraine officials of regional state administrations and local municipalities, officers of the Ukrainian Armed Forces and territorial defence units as well as representatives of local mass media and opinion leaders.