Resilient Ukraine discussed recovery plans with the U.S. partners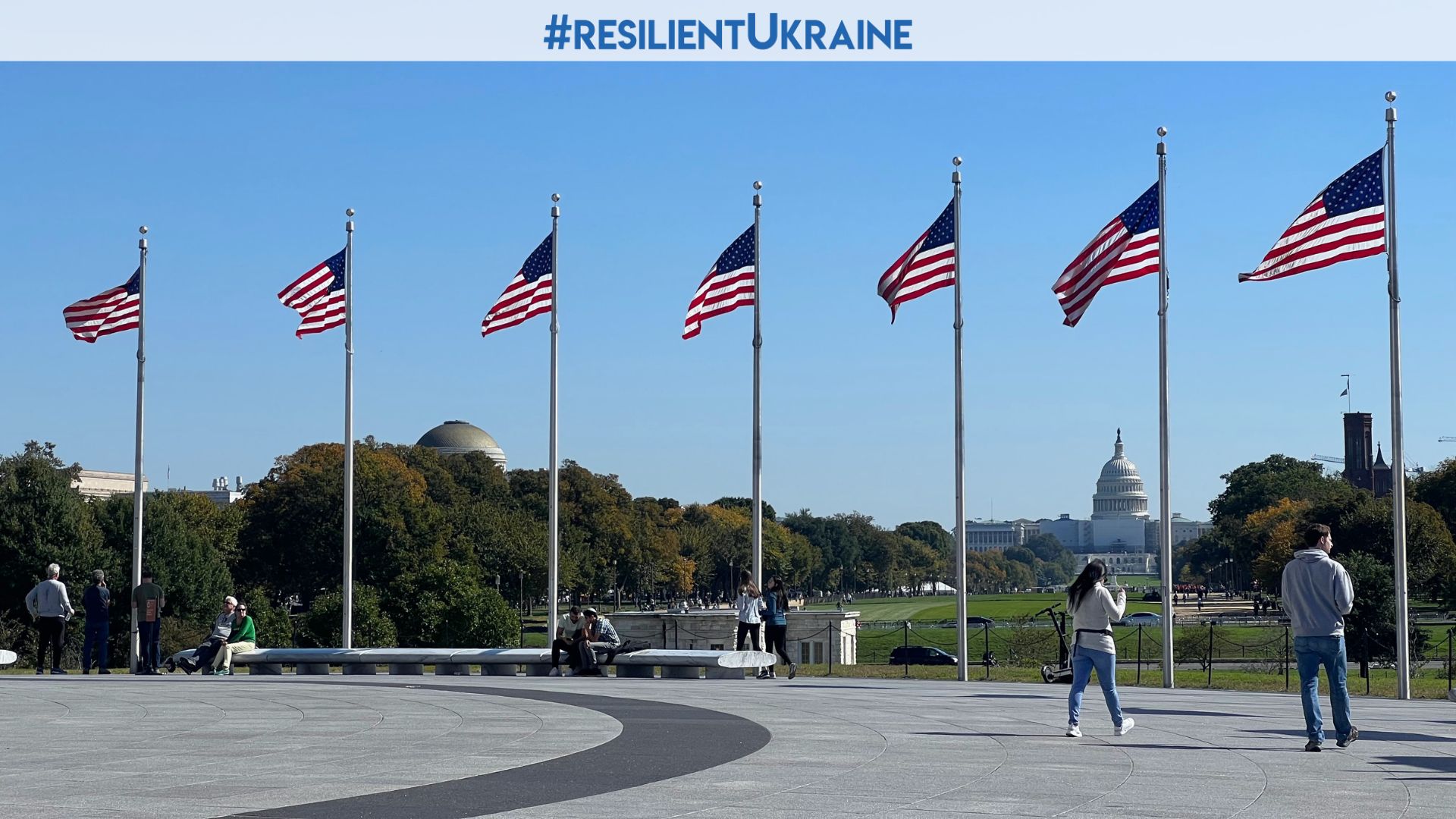 Dmitri Teperik, ICDS Chief Executive and Resilient Ukraine Programme Director, visited Washington, D.C. during 13-14 October 2022 to present and discuss the major findings of the field research and policy recommendations on Ukraine's development needs in operational continuity, civil security, law enforcement, crisis preparedness and strategic communications.
During the meeting with the leadership and experts of the U.S. Institute for Peace (USIP), Dmitri Teperik made a presentation entitled "Thinking & planning ahead: Ukraine's resilience & recovery" and elaborated on how to address further civil security challenges and why the demand for internal security and public safety will increase in Ukraine.
Measures to strengthen Ukraine's resilience were also discussed at the working meeting with the representatives of the U.S. Department of State Office of the Assistance Coordinator for Europe and Eurasia.
"ICDS analytical studies on Ukraine's resilience identified tools to mitigate societal vulnerabilities during a complex crisis. We research and promote multistakeholder approach to and shared ownership of resilience building in Ukraine. As a terrorist state, Russia is causing severe damages to Ukraine's civil infrastructure and inducing serious societal consequences of war for generations to come. Therefore, Ukraine needs long-term plans and further assistance not only in military, material and financial aid, but also in the supporting civil security and developing human capital, including socio-psychological dimensions", concluded Dmitri Teperik.
Currently, ICDS / Resilient Ukraine is cooperating with the U.S. partners within the DCP programme to implement the project on Strengthening Ukraine's Societal Resilience through Building Regional Expertise and Analytical Capacity in Civil Security Issues. This initiative is also co-financed by the Estonian Center for International Development (ESTDEV).