Transcarpathian rescuers have learnt more about the basics of crisis management and communication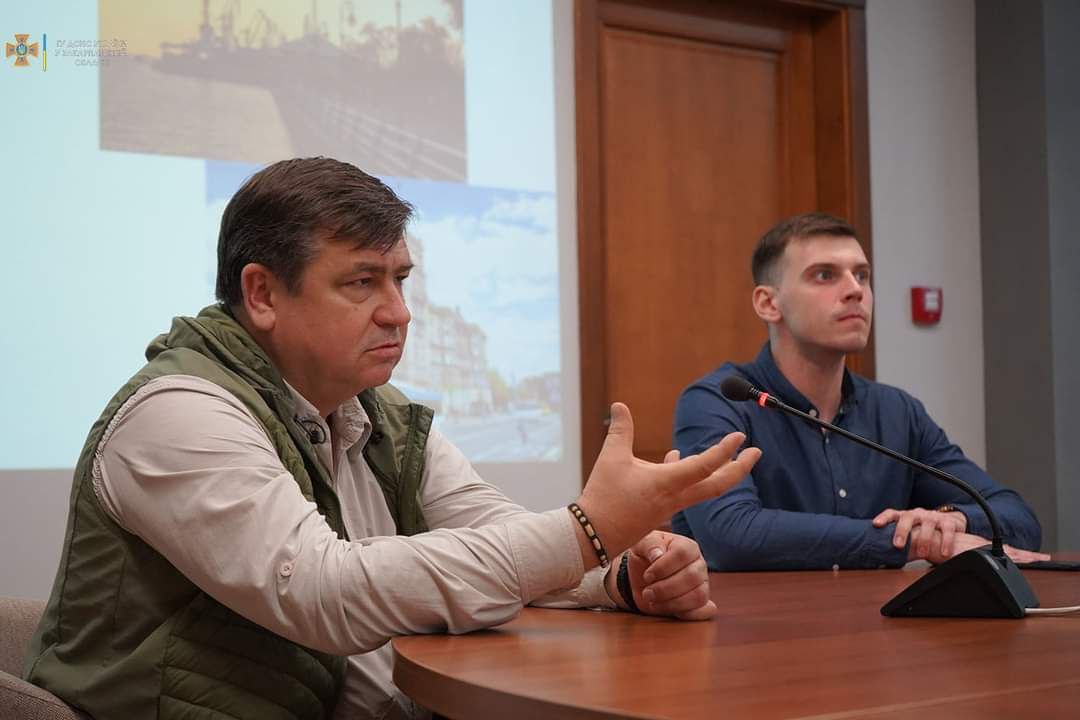 Expert of the programme "Resilient Ukraine" Mati Raidma has given a lecture on a relevant topic in Uzhgorod.
The lecturer at the event, which was attended by about thirty emergency workers, was the former director of the Rescue Department of the Ministry of Internal Affairs of Estonia Mati Raidma.
During the event, the guest told about the possible crisis situations and ways of solving them on the local level, as well as about links between professionals from different organizations and institutions, particularly the ones that prepare and make decisions.
The present at the event head of the Transcarpathian Rescuers - Roman Gudak - thanked the coordinators of the program for the work performed, and reported that such training sessions are extremely needed, because in conditions of war, knowledge of the rules of conduct in crises will help the representatives of the State Emergency Service to perform the assigned tasks qualitatively to save the lives and property of our citizens.